Changer Pod Lite - cloud
$29.00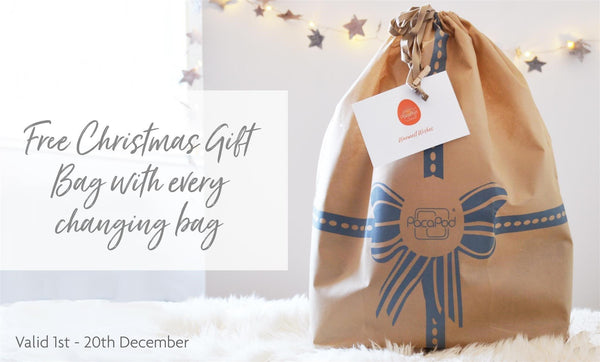 The Lite Changer Pod is like no other organisational bag on the market, there's so much clever thinking behind it, but such a simple design.
The changer pod is a beautifully ergonomic design and is highly adaptable.  It clips onto your pram handle or sits neatly into the back of your PacaPod. Lightweight in design and with the ability to unzip and flat-pack, to save space when needed (which we know is vital to most parents).  There is a clever labelling system inside to ensure you don't forget anything and perfectly structure pouches for all your changing items. 
It even has a changer mat pocket around the bag to hold your mat and pack up your pod one handed whilst holding your baby.  It works perfectly with the feeder pod and hygienically separates your changing and feeding needs.
These make the perfect changing companions for parents who like to feel confident when getting out with your little ones and small enough not to make you feel cramped in small changing spaces.
If that's not enough - we've made this little beauty out of recycled plastic bottles :)
• Unique changer pod, the perfect travel companion
• Clips onto your pram handle, back of the headrest in the car, for picnics on long car journeys and clips neatly into the back of your PacaPod Changing bag
• Webbing strap to attach to pram and top carry handle
• Inner has pockets for wipes, nappies, talc and lotions
• Flat pack pods for easy store and clean
• Integral clip to secure inside your PacaPod for travel
• 25cm x 16.5cm x 14cm
• Volume: 5 litre capacity
• Weight: 0.16kg
• Material: Durable codura style weave
• Standards:Wipe clean inner and phthalates free, tested to EC & BS food standards

Model and Singer Sophie Ellis-Bexter
US actress Odette Annable