Hastings Knapsack - black
$181.00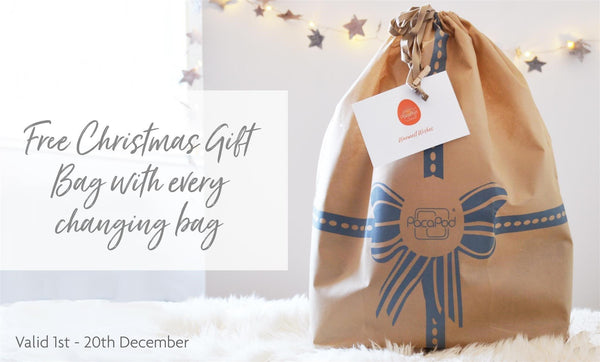 The dream baby changing bag, punching above it's weight at only 1.25 kg, it delivers an incredibly usable space and our biggest inner with a huge 26 litres, plus another 9 litres of Pod storage space, to be used as part of the system or on their own.  This deceptively large knapsack is perfect to adapt to any trip, leaving your hands free to care for your little ones every whim and with it's scandi look, you'll be using it way beyond the baby years.

The parent bag is made from soft vegan pebble leather and inside is cradled the two eco recycled polyester pods (made from recycled plastic bottles) – a wipe clean and foldable insulated feeder pod for hot or cold weather and a cleverly pocketed changer pod to keep all your babies kit hygienically separate. 
Everything is easily accessible at your finger tips, the cleverest baby bag on the market with pockets galore and labelling systems, so that you are never caught out.  Not only is it highly adaptable as the pods can be used on their own, Dad's love them too – (so there is never an excuse to not carry this nappy bag ;).
The Hastings Knapsack also comes with pram clips and d-ring points, each pod can clip onto your pram handle or headrest in a car seat to make life easier.  There is a mini pod included to, so that you always know where the dummy or quick access toys or treats are, before a full on meltdown ensues.
Your PacaPod changing backpack has been designed to keep you feeling in more control, confident and in turn helping you meet your babies needs as they adapt and grow through all the stages of growth. 
Please click here to purchase only the outer shell bag
Dimensions 40cm x 32 cm x 22cm
Weight 1.25kg
Volume 26 litres + 9 ltr
Stunning soft pebble vegan leather outer
Gunmetal hardware and trims
Padded backpack straps
Pram attachment clips and d-rings
Two Large zip front pockets
Inner Zip pockets and easy access mobile / pen pockets
Elasticated key fob and karibina
Top loading drawcord cargo area to store the feeder & changer pods
Changer pod includes 4 pockets for nappies, wipes, gel, cream and outer pocket for the change mat
Foldable and washable padded change mat
Feeder pod folds flat for additional storage, fully insulated and wipe clean – keeps fluids cold/warm for up to 4 hours
All 3 bags clip on to the pram handle and can be used on their own
Most laptops fit inside the back on the bag section
This is a changing bag, cool bag and beautiful satchel bag all in one
Model and Singer Sophie Ellis-Bexter
US actress Odette Annable