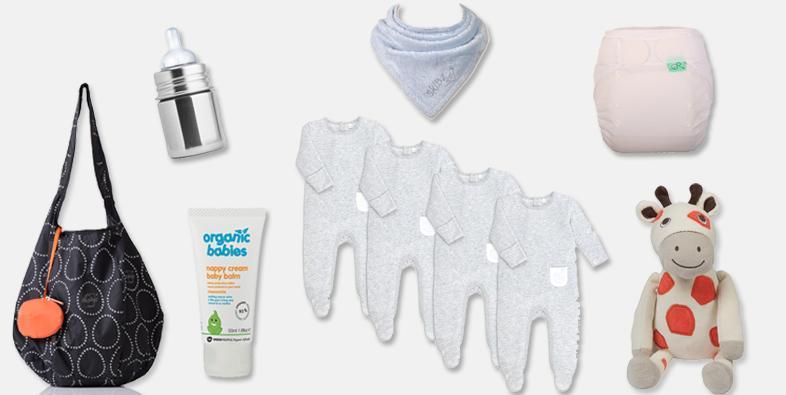 Here at PacaPod, being environmentally friendly is always at the forefront of our mind when designing and selling our bags. We like to ensure that from the conception of a design, to the delivery of the changing bag on your doorstep, we are being as environmentally friendly as possible. Now we know its not easy, and it's something we are constantly working on to improve, but we have compiled a few things that you can invest in to make your parenting journey just that little bit more eco friendly.
1. Pacsac – now we didn't write this blog just so we could include our Pacsac, but when talking about being eco friendly, we simply couldn't leave it out. We all know how awful plastic carrier bags are for the environment, and just when you need them most you can never find them! Our Pacsac is the perfect lightweight accessory for an eco friendly parent – it neatly folds away into its zippered pouch, so can be stored in your changing bag and quickly grabbed when out and about.
2. Pura Stainless Steel KiKi Infant Bottle – This clever design has yet again stemmed from the need to reduce the amount of plastic being used on the planet. Currently it is the only 100% plastic free bottle on the market, crafted from safe, anti-bacterial, #304 stainless steel and medical grade silicone.
3. Green People Organic Babies Nappy Cream – Naturally rich in Omega 3 & 6, this luxurious and soothing balm is 100% natural and certified organic. Green People are renowned for never testing on animals, never using harsh chemicals in their products, and for their high quality and ethical certifications. This cream is not only wonderful for baby's nappy rash, but can be used on all family members for any sore patches.
4. Baby Mori Sleepsuits – These adorable baby grows are created from the softest bamboo and organic cotton, ensuring that they are soft on baby's skin and promote a restful night's sleep. As well as this, Baby Mori have created the 'Kindness Project' to reduce the amount of baby products that end up in landfill. This involves sending back your outgrown baby clothes, to pass onto families in need, and in return you receive credit for Baby Mori.  Saving the planet and your pennies, all in one go! 
5. Skibz organic baby bib - Made from 63% bamboo towelling with a natural cotton lining, Skibz bibs are perfect for newborn soft, delicate skin. As well as this, Mini Vogue recently voted these super absorbent bibs as one of the '10 best natural products for babies'!
6. Tots Bots Reusable Nappies – Did you know roughly 3 billion disposable nappies are thrown away each year and 90% of these are thrown into landfill. As a result of this, we encourage all families to try out using reusable nappies – even if you find it just isn't for you! Tots Bots use only the most ethically sourced fabrics to create their fun and functional, reusable nappies, with many of the fabrics actually being manufactured in the UK. As well as all the wonderful environmental benefits they have, Tots Bots also reckon that you could save around £750 by making the swap from disposable to reusable! 
7. Babi Pur Soft Giraffe Toy – Babi Pur's soft toys are all fair trade & organic, making the perfect first toys for new babies. The fair trade element may mean that buying one of these toys could provide safe and secure employment for disadvantaged women in rural parts of the world, while the organic cotton that is free from chemical pesticides, ensures safety for you, your baby, the cotton farmers, and the environment!