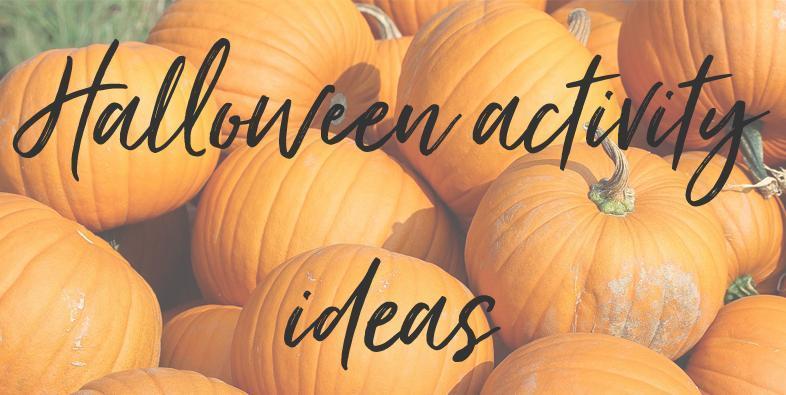 Halloween is such a great time, and always such fun for children of all ages, but with an abundance of sugary foods around, we know it can be hard to keep your little ones entertained. To help you out, we have compiled a list of some great Halloween activity ideas that are super easy to do, and require very little materials… oh and some of them are incredibly tasty too! We hope you enjoy reading this blog, and for more Halloween inspired activities and decorations, be sure to head over to our Pinterest page!
1. Satsuma Pumpkins
These mini pumpkins made from Satsuma's are super easy to make, but would make the perfect subtle Halloween decorations all around your house. Not sure what to do on a rainy October afternoon? Then all you need to do is grab a pen and some Satsumas and within minutes they'll be done.
Find out more here
2. Halloween Lanterns
Requiring slightly more effort than the Satsuma pumpkins, but still easy to do, these Halloween inspired lanterns are perfect to decorate your windows with at night to give that cosy, Halloween feel. If your little ones are fans of trick or treating, then they'd be great to take out to guide the way, but we do suggest maybe filling them with battery powered tea lights to make it slightly safer and easier.
Find out more here
3. Gingerbread Skeletons
Everyone loves them at Christmas time, so why not do a Halloween version too? Simple to decorate, but exceptionally tasty, these skeleton gingerbreads would be perfect for offering round to any friends you may have visiting during Halloween time.
Find out more here
4. Ghost Brownies
Here at PacaPod HQ we are such huge fans of anything chocolate (especially brownies), so we'll use any excuse to be able to make them and eat them. These cute ghost brownies are so easy to recreate, and would look wonderful on anyone's table this Halloween (we're also pretty sure that they'd taste wonderful too!).
Find out more here
5. Pumpkin Party Favours
If you're planning a party for your child and all their friends this Halloween, these favours are a great, and affordable, gift to hand out to everyone. They can be filled with all sorts of Halloween treats (not just sweets), to make them suitable for all ages.
Find out more here
6. Scary PomPom Spiders
Easy to make, and not too scary, we love these funny little pompom spiders. Hang them from door ways, or in windows, and your house is sure to the best decorated this Halloween.
Find out more here