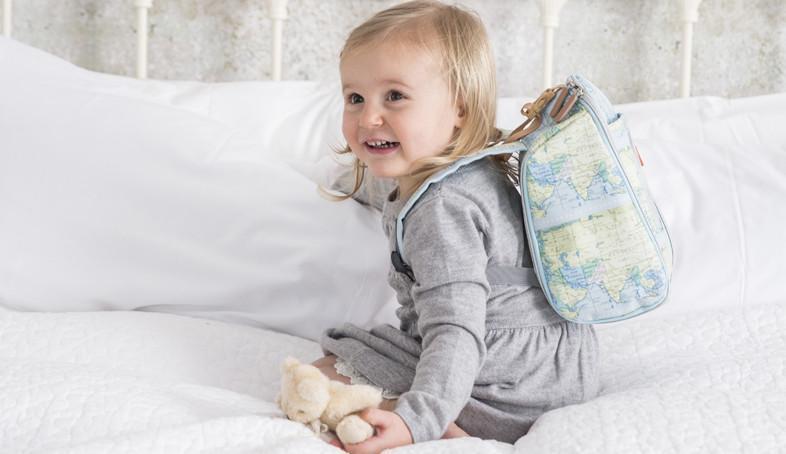 We're excited to share with you our limited edition map print feeder pod is now in STOCK!
Our universally loved pods have had a makeover this season and you can now customise your PacaPod practical changing bag with this cool, world map print feeder pod.
If you are familiar with PacaPod you will know that it is these clever little pods that arrive with your PacaPod that make us so unique and practical for parents all over the world.
We've introduced this fresh new print to our SS17 range and its available for a limited time only! You can now mix and match your unisex PacaPod changing bag, simply use it as an additional pod for feeding items or as a backpack for your growing buba to encourage their independence.
What is a feeder pod anyway? 
How to use your map print feeder pod
Our clever little feeder pods grow with your family...
1. Backpack for toddler – great if you want your mini me to carry their own things and encourage independence.
2. Cool bag – its especially useful to have an additional pod if you have twins, a big brood or simply like to carry a lot!
3. Occupy your small ones on long trips by packing their own toys and activities
4. Customise your PacaPod – mix and match your bag with this unique standout limited design. It will make it very easy to identify when you are in desperate need of feeding supplies!
Did you know? Our luxury pods are now flatpack, including this limited edition feeder pod – a great feature to help cleaning those inevitable squishsy raisins and yogurt spills.
You can now pick up your very own map print feeder pod here - happy adventuring!