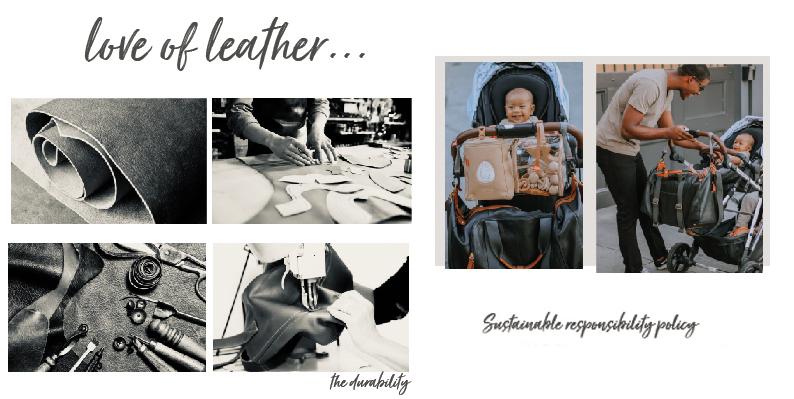 Love Leather, Love Lynton
Personality and Social Conscience

Our supple and sumptuous leathers are a byproduct of the meat industry
therefore ensuring low waste sustainability with no requirement for additional land
or resources.

We avoid the use of harmful chemicals through the tanning process and all of our
finished leathers are fully tested to meet exacting global standards.

Leather by it's very nature is extremely durable and ours has a patina which develops
beautifully with age and use, ensuring a life far beyond the baby years.
You can create a combo with our LYNTON in leather weekender style - and any PacaPod changing bag to have the perfect two travel bags with 4 pods and never be disorganised again.
 a shell bag, 2 pod combo or 4 pod combo, exclusively @pacapod.com.