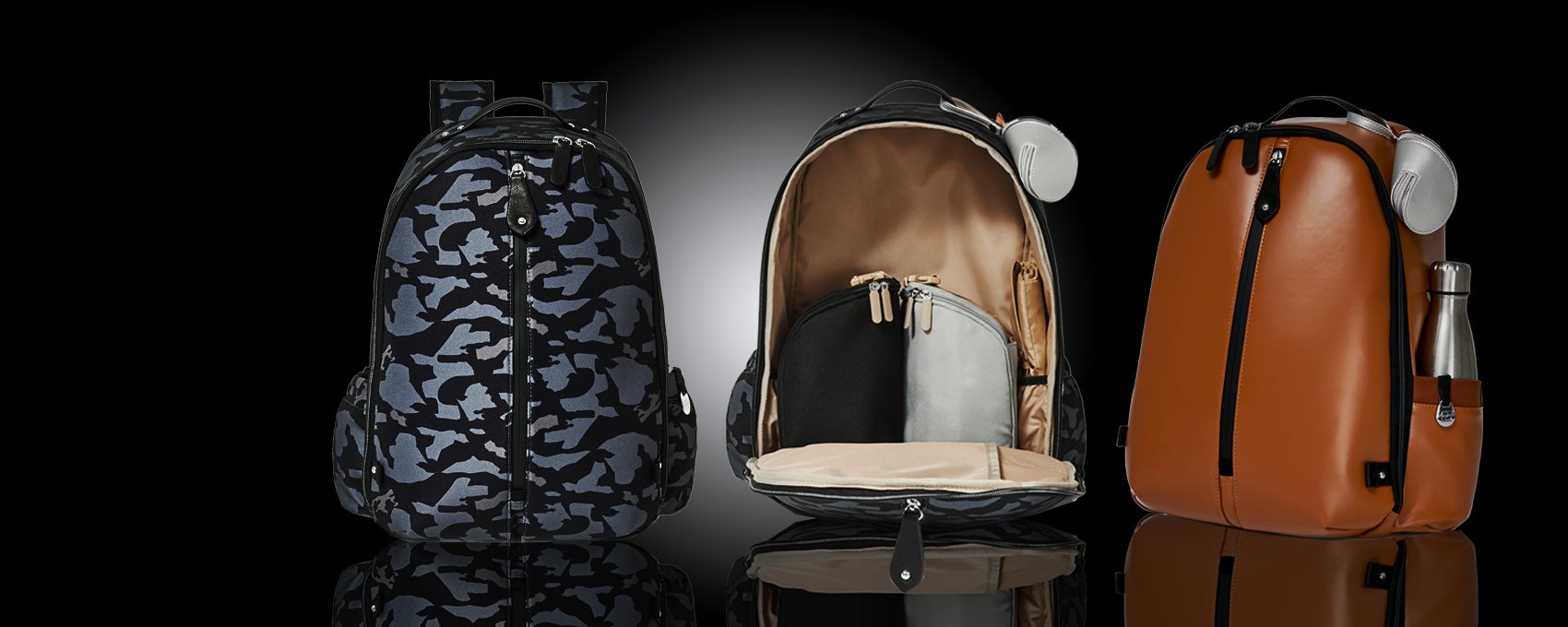 Why choose a Backpack baby changing bag?
All our PacaPod baby bags come with the option to be carried using backpack straps.
This simple design has long been used by mountaineers for the greatest of adventures when carrying heavy, life sustaining kit.  You could easily argue that being a parent is one of the greatest adventures you'll face and believe me you need a lot of kit to make it as easy as possible.
If there is no greater argument for a backpack changing bag is that a Dads backpack is much more familiar than a shoulder bag and elevates an excuses to carry the bag!
We also know a lot of our happy customers love their PacaPod baby bag for travel and a backpack helps you keep you hands free to carry your baby or hold your toddlers hand and sits more narrowly on your back when moving between narrow seats on a plane or train.
It protects your back better too, we all know to feel safe we need to carry everything but the kitchen sink which can make your bag especially heavy and as your baby grows and needs change, reloading your nappy bag can be really important to update the contents regularly. 
Overall it's a no brainer and we have some lovely options to suit all styles!