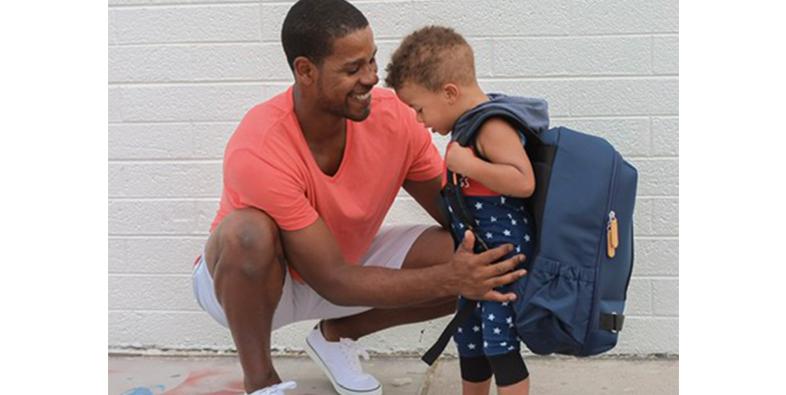 Dads come in all shapes and sizes, and never cease to amaze us with their quirks and habits!
Here's an affectionate look at some of our favourite Dad Types :
Sporty Dad
Usually obsessed with improving his Park Run time, Lockdown has meant he has had to beat his friends with weekly challenges in a virtual world. Always competitive, and prone to using the children as gym weights, (which they love) but less likely to hold the fort if it's the perfect weather to get a 'king of the mountain' on his Strava account.
Empathetic Dad
He's read every parenting book ever printed and will be a great birthing partner – try very hard not to get frustrated if he thinks he is getting sympathy labour pains! Will be a super vigilant and safety conscious parent.
Modern Dad
Loves a mum-friend chat, and is happy talking about all sorts of stuff. Doesn't mind rolling his sleeves up and dealing with nappy emergencies, and models himself a little bit on Jamie Oliver when in the kitchen. Reads bedtime stories like a pro, and packs your PacaPod changing bag with precision.
Kid Dad
You're not sure who's leading who astray – he's always creating laughter and havoc, and encouraging your kids to take up bizarre hobbies so he can live his childhood all over again. Expect camping trips, and adventures galore, not sure about his knowledge of modern health and safety though!