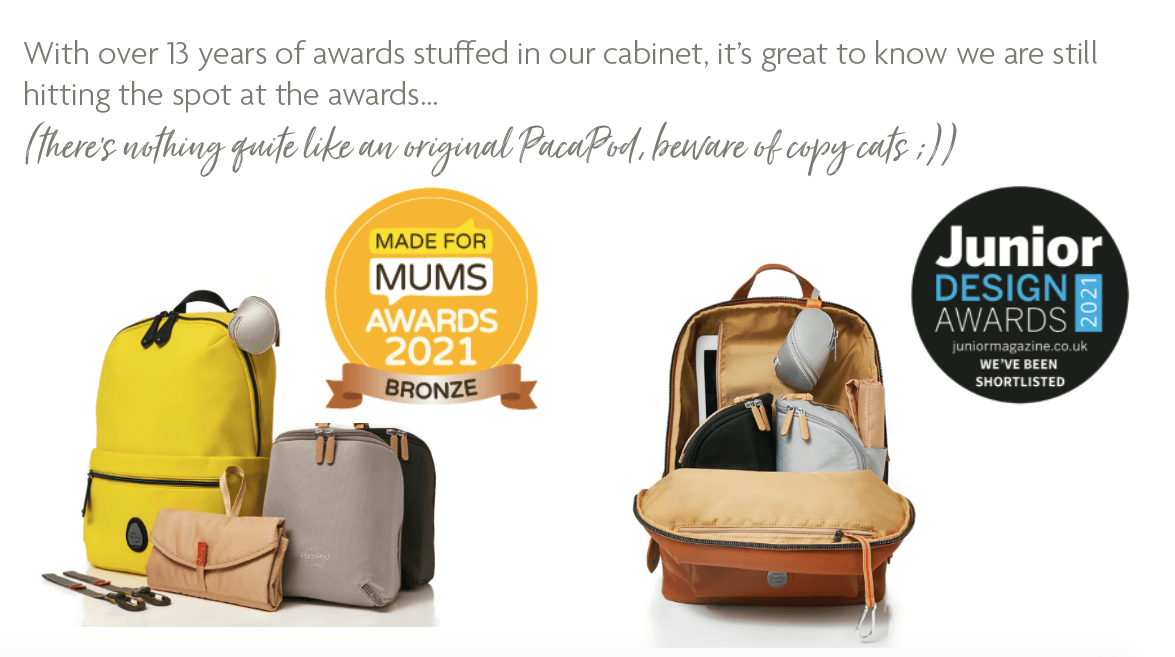 A couple of new additions to our cabinet of awards :)
We've been designed and building baby changing bags for over 13 years, we've had our ups and downs and the last 18 months has certainly thrown us a curve ball or two in terms of challenges and we've shed more tears of frustration than we knew was possible, with the increasing challenges of trading in such uncertain times. 
BUT! we are delighted to know that we are still meeting our customers needs and holding our head up high amongst all the other options out there and know that we are still award winners and continuing to gain the recognition and to be seen for the love, care and thought we put into each and every PacaPod.
We love clever design and we love organisation and making our customers lives easier in the process.  With every PacaPod baby bag, you get a feeder pod, changer pod, mini pod and baby changing mat and free pram attachment clips to.  We want to make sure you are prepared for all eventualities and carefully design the system to work together as a unit unlike any other bag on the market.
We aim to make your life more simple.  We build our bags to last.  We build them with a socially and environmental conscience at the forefront of all that what we do.
The one and only, completely unique PacaPod :)