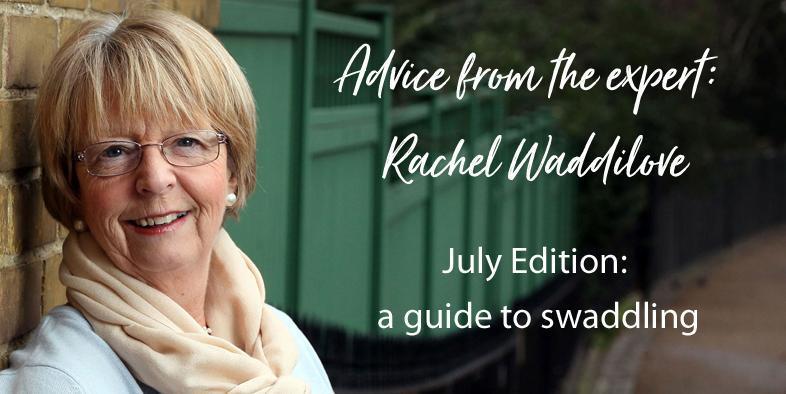 Swaddling is the process of wrapping your baby in a thin muslin or blanket to help them feel secure in order to aid a good nights sleep. The feeling of being wrapped up imitates the feeling in the womb and can also prevent the startle reflex that can wake your baby.
To help you with swaddling your newborn, we have had another chat with sleep expert and maternity nurse, Rachel Waddilove, to find out her tips for successful swaddling. 
It is a good idea to decide before baby is born whether you would like to swaddle them or not so if you choose to, you can be prepared to do it from day one. It is exceptionally important to make sure before commencing with swaddling that you have the right sort of blanket to ensure baby is secure enough but won't overheat - ideally, use a cellular blanket or muslin. At PacaPod, we love the aden + anais muslins because their super soft fabric is breathable keeping them both warm and cool when needed. You can see them here.

Ideally, when swaddling you would keep one of your baby's hands out near to its mouth so that they can suck their thumb if wanted. For Rachels full guide on exactly how to swaddle, see her video here. This method ensures that baby's top half is nice and secure but their hips and legs are free to move.

Most babies will love being swaddled if it is done from the very beginning and it is important not to worry if your baby grumbles initially as this can just be a way of settling themselves.

You may then find that from about 3-4 months of age you can start to think about getting your baby out of its swaddle at nighttime. They may already be capable of wriggling out of it, and if so this is a good indicator that they are ready to go into a sleeping bag.

When done correctly, swaddling can be a hugely beneficial practice for helping your little one to get to sleep well. However, if your baby is happier without being swaddled and is sleeping well then do not continue to swaddle them.

For more of Rachel's advice do be sure to check out her website www.rachelsbabies.com and her book 'The Baby Book – How to Enjoy Year One'.