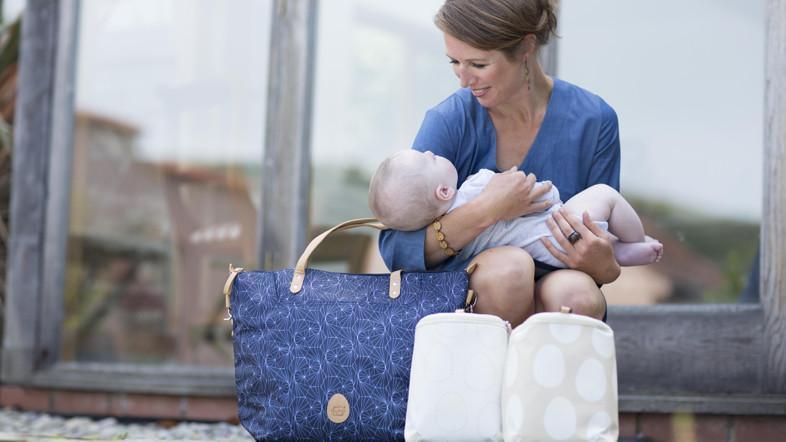 Behind the Scenes with PacaPod
Once our latest changing bags have been designed and selected by founder Jacqueline Waggett, a lot of behind the scenes work goes into launching them each season. To showcase the newest styles and prints we run 2 lifestyle photoshoots a year. Marketing Manager, Megan planned the latest Spring Summer '17 shoot from styling and storyboarding in the beginning, to ensuring we had that final end shot on the day. Below we interview her to find out what inspires a PacaPod photoshoot and how you can get involved with future phootshoots. 

What inspired you when planning this photoshoot?
PacaPod is based in North Devon, which is reknowed for its beautiful countryside and beaches, we always try to take advantage of this in our shots. PacaPod is about giving parents the freedom to travel and being able to take everything with you for adventures with your family, I hoped to be able to convey this through our latest collection of lifestyle imagery. We try to use the outdoors for as many photographs as possible and they are set in places families would take their children in real life.
Who featured in the photoshoot, how do you select the models?
Henry is the star of our Spring Summer collection, he was only 5 months old when we did the photoshoot and he was a dream to work with, even when he fell asleep he didn't mind being passed into shot! We used PacaPod regular Bobby who is a mum of 4, she's absolutely beautiful and such a natural on camera, so its always a pleasure to work with her. We also used my niece Florence in this photoshoot, she's 2 years old so the perfect age to model our new map print feeder pod. She loved playing with the pods and wearing the backpack so it was really easy to get so many engaging photos. 
 Florence, 2 shows off the playful side of PacaPod, she models our new limited edition map print feeder pod perfectly. Showing how they can adapt from cool bag to be worn as a backpack for the greatest of adventures!
Henry taking a much needed rest from posing.

Do you always use real parents on photoshoots?
We always use parents, you get such a beautiful connection and energy between mum and baby and this really transcends on camera. It's important to us that we use parents as they perfectly demonstrate how PacaPod can fit into everyday life and your family.
Did anything go wrong or not to plan?
You have to be so flexible on a phootshoot. You never know when the weather will change (especially in Devon!) so its always best to have a back up plan. We had some unexpected guests who wanted to be on camera, Libby, Bobby's daughter wanted to join in as did Maggi (PacaPod founder Jacqueline's dog!) you just have to run with it. Although they weren't planned, they were some of my favourite photographs from the day. 
We often use local mums and babies as our models so if you are based in Devon and interested in getting involved with future PacaPod photoshoots please email marketing@pacapod.com
PacaPod's new Spring Summer Collection of changing bags is on pre order now and available from late January; visit the new arrivals here