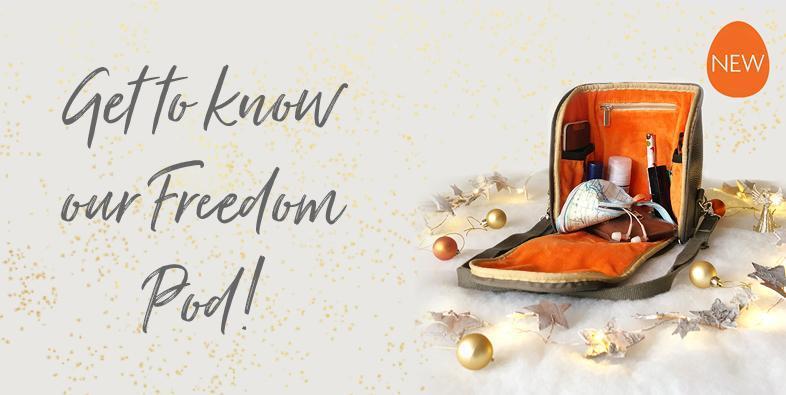 Everything you need to know about the Freedom Pod!
Christmas is officially here, and what better way to kick it off than with some fabulous offers! We are so excited to be offering a free Freedom Pod with every purchase over £70 this year, alongside free next day delivery and a free limited edition dust bag - that's a pretty wonderful gift, right?! But what exactly is this Freedom Pod we speak of?
Technically, this new design is an addition to our Spring/Summer 2019 practical changing bags collection which will officially be available to pre-order here. However, we love this little guy so much that we wanted to offer it as a little thank you to anyone who purchases with us throughout December - until the 19th to be exact.
The Freedom Pod has been designed with parents in mind (yep, it's all for you guys, no sharing with sticky fingers!). It is the same shape and size as our other pods, but has the addition of a longer adjustable backpack/across body strap so that adults can wear it too! It has a beautiful fleece lining to keep everything protected and safe, alongside pockets for your sunglasses, wallet, keys and phone.
Made from sumptous gunmetal vegan leather, this brilliant design means your Freedom Pod can still fit in your changing bag and provides the ability to mix and match and customise your PacaPod as you like. No more rummaging for all your important grown-up things - just grab your Freedom Pod and you're good to go!
So, what are you waiting for? Let the festive shopping commence and view our full changing bag collection here.