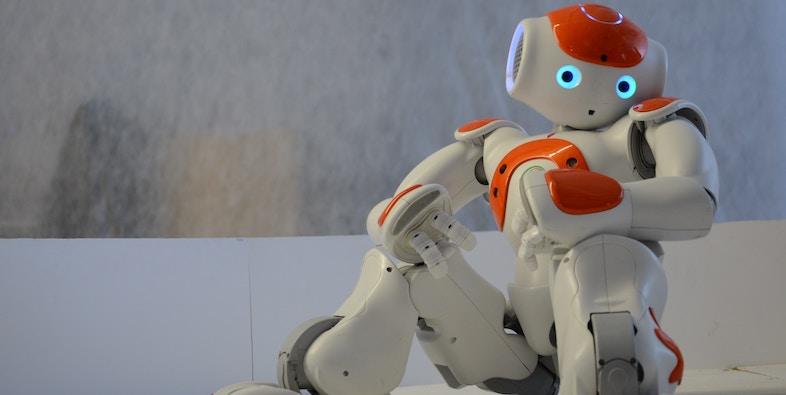 2020 sounds like a super futuristic year, doesn't it? Like we should all suddenly have hoverboards and space travel and be dressed head to toe in holographic fabric. We had a think about what bits of technology 2020 should have to make parenting that little bit easier, now that we're suddenly living in the future.
Nappy-changing robot
If you had to ask any parent what one of the worst bits of looking after a little one is, it would be dealing with the nappies. If it's not being wee'd on unexpectedly, it's the 2am poonami to try and deal with in the dark. Why isn't there a robot yet who can exclusively change bums for us?
Automatic veg puree maker
I know what you're thinking - that's a blender. But wouldn't it be ace to have a solution that actually prepped the veg that your little one will shortly be refusing to open wide for? No one likes peeling a butternut squash.
Baby translator
We know babbling is cute, but what if your baby is actually a genius trying desperately to tell you they've solved one of the Millenium Prize problems and all you hear is "Mama"? If you can Shazam a song you should be able to Shazam your baby by now.
A clone of yourself
Sleep deprivation is THE WORST. It does get easier (believe us), but wouldn't it be great if you could activate a clone for those really tough days where you just need an extra hour in bed? They could do the night feeds you can't face, the bedtime routine when your baby just won't settle and needs constant cuddling, or get the dishes done when you need an afternoon nap.
New season PacaPod
We happen to think our spring/summer 2020 collection looks quite futuristic, even if our new changing bags are grown up versions of existing styles. The Hastings Pack has a brand new faux leather flap and side pockets for the bits you want to grab easily. The Picos Pack is the perfect unisex changing bag with its new sleek exterior. Our awarding winning Saunton changing bag is now available in timeless black. You can see our new collection here, and orders will be dispatched from early February.