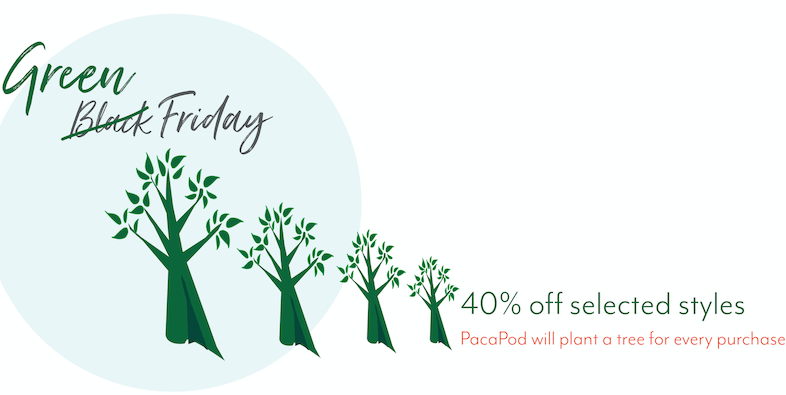 It's National Tree Week until 1st December, and to celebrate we want to turn Black Friday green this year. For every purchase you make on our website from Friday until Monday, we will plant a tree in your honour.
We've teamed up with One Tree Planted, a not-for-profit organisation with a focus on global reforestation. Since they were founded in 2014, they have planted more than 4,000,000 trees in North and South America, Asia and Africa. They're working really hard to reverse some of the man-made causes of deforestation.
1.6 billion people are reliant on forests for their livelihood, but every 1.2 seconds an area of forest the size of a football field is destroyed. We want to help stop this, and we're really excited to know that somewhere out there will be a PacaPod forest!