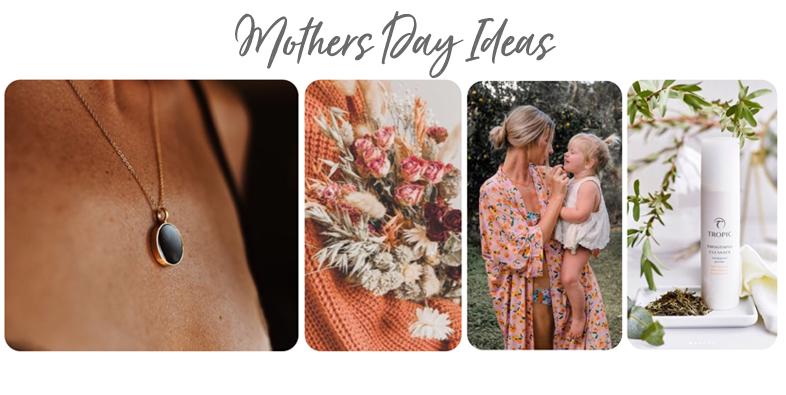 It has been an incredibly hard year for many of us, with new mothers having had a really tough time adjusting to their new world with their beautiful baby without the support they would have normally received from family, friends and support groups. We know how hard it is to be a new mum so see below for some ideas on how to spoil your partner, wife or daughter, look no further!
 Jewellery
Wanderlust is one of our favourite local brands in the South West. Most of my Mum friends have one piece of their jewellery and adore the simple/clean designs!
@wanderlustlifejewellery
 Flowers
If you are looking to send some flowers this year how about Bloom and Wilde, their sustainability and ethos are great and a nice idea is their dried bouquets that will last a lifetime.
@bloomandwild
Skin Care
Nourishing skincare? Check! Beautiful scent? Check! Natural ingredients? Yes! Ethical? You bet! Tropic have a wide selection of products to suit all skin types to nourish Mums skin!
@tropicskincare
Underwear
If Mum is breast feeding or just wants more comfort after having a baby Bimby and Roy are amazing; eco friendly, comfortable and sexy!
@bimbyandroy
Gorgeous Changing Bag
And finally our new award winning Hartland PacaPod Changing Bag. New Mums love our changing bags as they not only look great, they are eco friendly and an organising tardis when it comes to getting out with your little one.