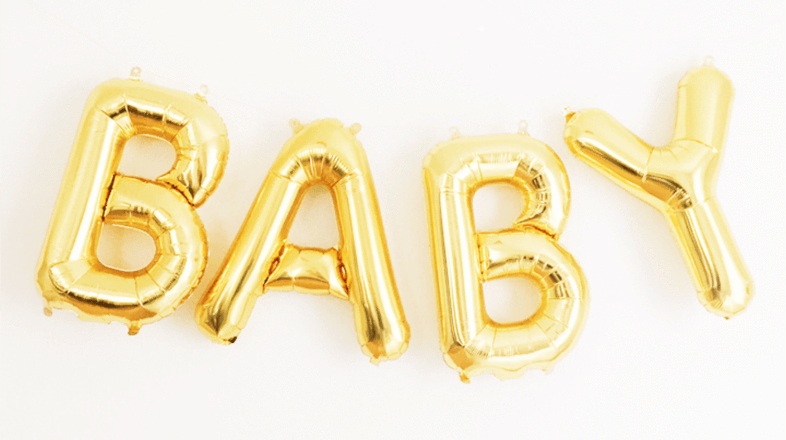 Our Guide to Planning the Perfect Baby Shower
The upcoming arrival of a baby is a special time in the life of a new mum. Below is our complete guide to throwing a stylish baby shower soiree—a fête fit for celebrating the upcoming arrival of a new child with their closest family and friends.
DECOR
Invites
The invite is the first impression guests will get of your baby shower vibe! Keep it simple, elegant and classy and don't forget to include the mum-to-be's gift list/registry information!
Balloons
Tie all-white balloons at the entrance and around the room with colorful ribbons.
Flowers
Fresh floral arrangements can be used as table centerpieces and as additions to activity and dessert tables too!
FOOD
Fruit + Cheese Plate
A spread of artisan cheeses (brie, mozzarella, cheddar, manchego, gouda) on a wooden board with crackers and biscuits. Garnish with grapes, dried fruit and nuts!
Croissant Sandwiches
Croissant sandwiches are buttery, delicious, simple to serve and look darling on display. Be sure to include a vegetarian option! (A few of our favorite flavors: Egg salad, cucumber + cream cheese and ham + brie)
Pasta Salad or Green Salad
Toss orzo with colorful heirloom tomatoes and mint. Simply dress with olive oil and lemon vinaigrette! A spinach or kale salad is a nice alternative.
DESSERTS
Cake or Mini Cupcakes
Satisfy your guests' sweet tooth with a beautifully frosted buttercream cake. Tiny cupcakes are a nice complement - or alternative - to your cake!
Macarons
Add some class to your dessert tray with french macarons in the same color scheme as your baby shower.
DRINK
Fruity Water
Add some flavor to water by soaking tossing in sliced fruit + herbs a few hours prior to the event. (some of our favorite combinations: strawberry + basil, oranges + lemon, cucumber + mint)
Mimosas
Champagne + Orange Juice for the shower guests. Sprite + OJ for the mum-to-be!
GAMES
Baby Book
Guests can write out words of wisdom, sweet messages + funny sayings for the mama to read and keep forever.
Who's That Baby?
Have every attendee bring a photo of themselves as a wee one. Pin all the photos up on a board and have the guests guess the owner of each.
For baby shower inspiration, check out our Pinterest board with stylish mama, Natalie Jensen, here.