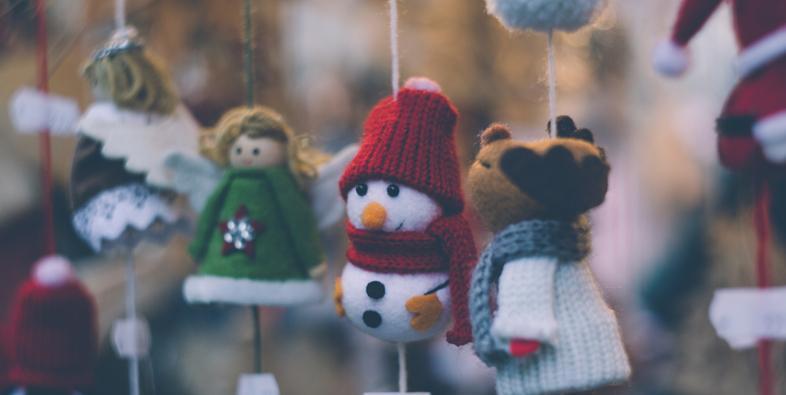 We've been getting into the Christmas spirit here at PacaPod HQ. The decorations have gone up, the treat table is groaning with sweeties, and the Christmas jumpers are being worn with pride. But it wasn't a smooth start to the festive period – there was a mystery that had to be solved before we could deck the halls.
This is our snowman. We all love him (some members of the team more than others). The customer service team were diligently checking the emails one day when they noticed an unusual message:
This was clearly an emergency, so the team quickly dropped their normal work to focus on getting the snowman back.
The next day, worse was to come. We arrived at work to find the elves were threatening harm unless we delivered sweets, as per their ransom demands. Luckily if there's one thing the PacaPod team knows it's confectionery, so we felt well up for the task.
By the time our offering had been arranged, it seemed the snowman and this particular elf had become friends – we received an out of office saying they had gone on a trip together and didn't know when they'd be back.
Eventually, in exchange for the return of the snowman, the elf negotiated himself a place in our office and has since helped the team unleash their creative sides with some classic elf on the shelf antics.
We may never know how the elves managed to get the snowman out of the office without anyone in the team realising, but now that he's back we can begin to properly celebrate the holidays.
Merry Christmas from everyone at PacaPod!