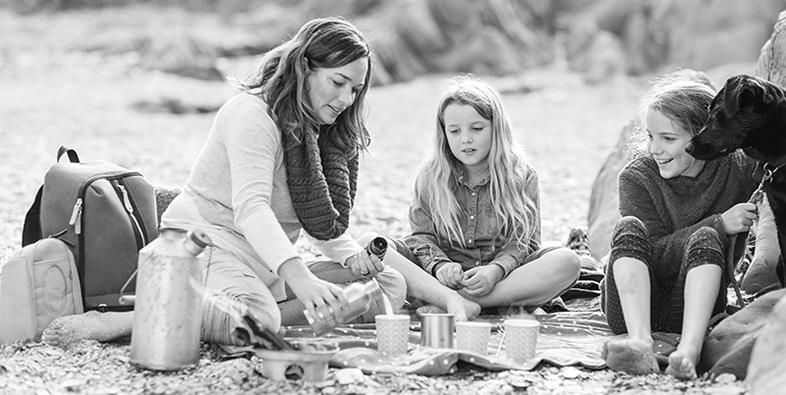 What a year! Did you know we started PacaPod over 14 years ago?
As a company we have never seen anything like the past 24 months. It has changed the landscape of mother and baby retail so that it is almost unrecognisable. However, we are incredibly fortunate to be a small business, as it has meant that we have been able to adapt quickly to the ever changing landscape whilst ensuring that we still offer you exactly what you are looking for despite all the change in the world.
We have taken this time to pay close attention to our customers feedback and we know sustainability has become even more important to new mothers. So, whilst you may not see anything remarkably different about PacaPod from the outside
(we still offer superbly well built, cleverly organised and adaptable bags that grow with you and your babies needs). It is on the inside that we have evolved.
We have always built-in sustainability, but we now want to share our environmental evolution with you, because we believe this is our core value.
We have 9 key values that we hold dear:
we produce bags to the highest specifications to ensure they last and last.
We offer a repair service in our workshop to extend the life of your bag .
We offer a recycle scheme where nothing goes into landfill.
We have a pre-loved scheme to enable people to buy second hand.
We produce bags using sustainable fabrics and materials where feasibly possible using    recycled eco polyester fabric - made from recycled plastic bottles.
We are changing the way we produce and ordering in smaller quantities to ensure there will be no waste.
We have adapted our packaging to only be recyclable or biodegradable.
We ship our products by water rather than air to reduce our carbon footprint and we've picked courier partners who are also trying to limit their impact, our couriers are carbon neutral and are always looking at new ways to improve their efficiency.
Finally we donate to environmental & local charities relevant to our passions. It is also a pleasure to say we have relocated to an old, converted cow shed in Braunton, Devon, England where most of our team can walk to work and find a home/work life balance that makes them (& their families) smile more :) 
We are passionate about developing bags that we can feel proud about, that our customers love and can be alongside them in their journey with a care that is genuinely felt. Ensuring all the time that PacaPods are developed in sympathy for the growing strains on our precious planet and we will keep striving to make sure that this is at the heart of what we always do.