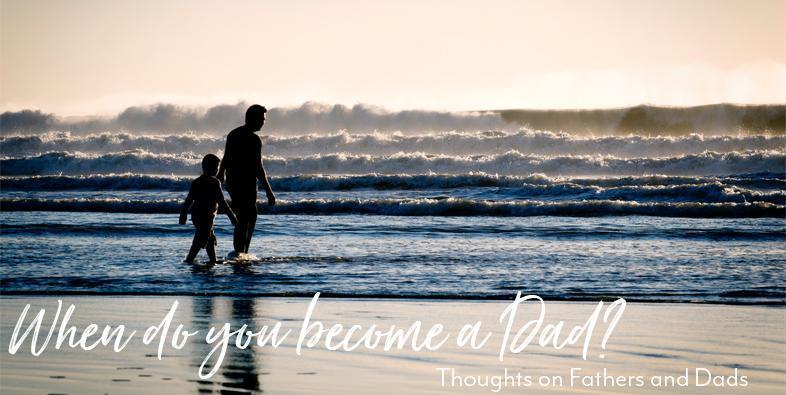 When do you become a Dad?
Here at PacaPod (as much as we love our baby changing bags, they are not just for Mums - we have dad bags too), we want to take some time to appreciate the role Dads play in the lives of our little ones.
By definition when your child is born you become a Father, but when do you become a Dad?
The first time you carefully hold your newborn? Is it at the first nappy change? The first night feed, the first bath time? Or much later – at story time, a trip to the swings, on the touch line?
The answer is it is an individual and personal moment, and you definitely don't need to be a biological Father to be a Dad. How or when you first realise you are a Dad is individual, and these feelings don't always appear overnight. Just know that you are needed and you can be the real difference - you can provide the balance.
Take the time to be part of your child's life (grab your PacaPod), go and have an adventure all on your own and don't miss out on this unique (at times challenging) but vital role. We will be along side with all the bits you need, feeder pod and changer pod at hand.
Being present as a Dad is not only beneficial for the health and well being of your children, it can also improve your own.
"Fatherhood comes with a lot of great health perks…Not only does it inspire men to take better care of themselves physically, but it also fills them with a sense of purpose that genuinely enhances their psychological well-being." Marcus Goldman, M.D., author of The Joy of Fatherhood: The First Twelve Months (Prima Publishing, 2000)
Being a parent is a lifelong journey, and an opportunity to make a real and valuable difference. Take the time to recognise the positive things you add to your family in your unique role as Dad.
At PacaPod we understand the demands of a busy family life, which is why we invented our brilliant 3-in-1 changing bags. These are bags that Dads can also be proud to use, so when you do get the chance to get out and about with your little ones you don't need to worry about a thing. No matter where you wander, everything's in place.