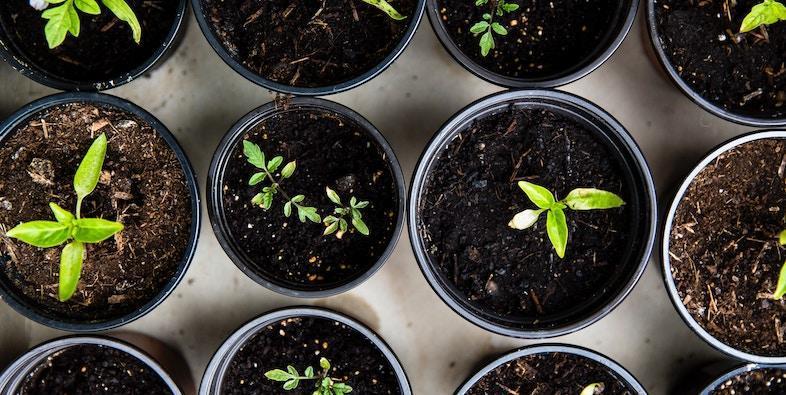 Tips For Being Environmentally Friendly
When we're not designing our unique changing bags, our team at PacaPod HQ are keen to learn as much as possible about the climate crisis and ways we can limit the impact we personally make on the planet. We recently asked our lovely followers on Instagram and Facebook for their top tips for helping their family be a bit more green and eco friendly. We've compiled a list of their best answers to help inspire us all to try and do a bit more for the environment.
On Facebook, Hiroko told us "The beautiful thing is there are so many ways we can make a difference. We try to avoid excessive plastic use. I'll opt out of a straw when I can. Our family brings our reusable water bottles and shopping bags. We enjoy gardening & planting flowers that attract bees and butterflies to help support those populations. We love to support local farmers. Recycling and reusing is definitely a must. We have taught our little one from early on to care for and appreciate our earth."
@mamalikescoffee reiterates the reusable shopping bag tip and adds they have "a 2 light rule in our house where only two rooms can have a light on at the same time" - not only saving electricity, but think of the money saved on your utility bill!
Over on Instagram, @mcmatthews84 says "It's all about the reusable nappies. It was scary how many disposable nappies we were throwing in the bin in the first few weeks!". Amy on Facebook agreed, and added "reusable wipes are a really great way to save the environment and they're so soft on little bums".
Lots of people had ideas for getting in the garden with your little ones. @gilhooleywanderlust suggests a compost bucket, as it's "brilliant for teaching the little one how to grow food in the garden using leftovers! Then the veg we grow is used for snacks and meals!". @katiemsmith85 agrees with growing your own veggies, pointing out a double bonus - "saves on plastic wrapping and fuel going to the supermarket".
Andreia adds another idea for in the garden, plus a way to do good while also being environmentally friendly - "Container to collect rainwater and water the garden on sunnier days, plastic pots and metal tins are painted and turned into plant vases, stainless steel water bottles to carry around, recycle clothes, toys and books by donating to charity shops".
Both Gary and Emma recommended using bamboo toothbrushes, with Emma also telling us she has switched to a shampoo bar to avoid plastic bottles.
There are loads more excellent ideas on our Instagram and Facebook pages, so why not take a look and add your own?