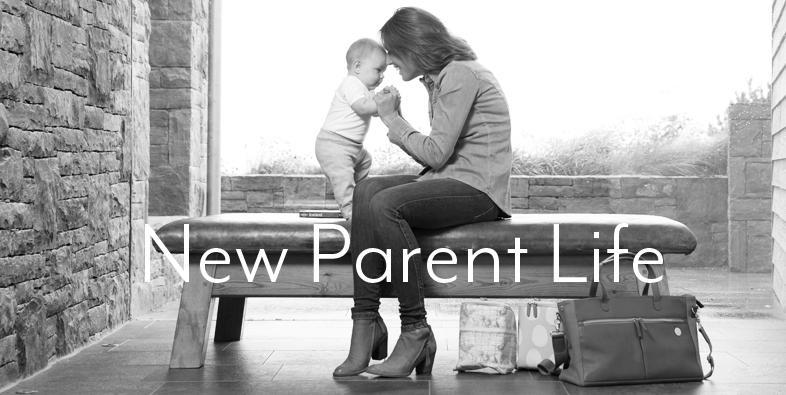 As parents and creators of award winning 3-in-1 baby changing bags, at PacaPod we understand what it means to be in charge of a newborn. Let's face it, being a first time parent is both amazing and daunting, it is normal to feel ecstatic and terrified in equal measure –and those feelings pretty much stay the same for well, ever, but there are simple things you can do to help you cope in those early days and weeks.
Organisation
At PacaPod our whole range of baby changing bags are invented around this principal – everything at hand, organised and packed for ease. (Check out another of our blogs "Changing Bag Essentials for a Day Out").
It might sound boring, but it really does pay to plan ahead – pack changing bags the night before, prepare stuff in advance, keep baby changing items in convenient places around the house, that way even when things don't go to plan you have everything at hand to help solve the problem.
Do you remember those children whose mothers seemed to have 'Mary Poppins Bags' – plasters, tissues, safety pins, rubber bands, all at hand? Well when you're out and about, it does pay to be a bit like that, or at least make sure you hang around some with friends who are!
Spillages
There's a reason why parents walk around with bits of cloth or 'Muslin Squares' permanently on their person (in fact we know people who still walk around with the odd tea towel on their shoulder and they have teenage kids!). Bits of cloth – old cut up towels, hand towels, are brilliant at saving your clothes from sicky burps during post feed winding, spillages, and basically anything which gets knocked over as you juggle life as a new parent.
Also useful for hiding behind during an impromptu game of peek-a-boo, there's always space in our PacaPod changing bags for several of these cloths, so you never have to leave home without these square shaped saviours.
Visitors
In the early days you may want to hibernate and spend long days staring at your newborn – that is the idyll – you will never get those precious days back, however, newborn babies = an influx of visitors. Of course you want to show off your gorgeous bundle of joy, but the relentless flow of visitors can be exhausting, especially whilst you are trying to get to grips with feed times, sleep times and nappy changes, this is when it really pays to be honest. If you really can't say "no", then appoint a gatekeeper/partner/friend/relative who can, that way if you're not feeling up to much and need a rest, you won't get overwhelmed.
It's also really worth preparing ahead (here we go again with that organisation stuff) and get in lots of tea bags and biscuits – it really is amazing how many your visitors will get through. Alternatively, ask visitors to bring supplies, a pint of milk and a loaf of bread is probably more important for your household than another bunch of flowers, or a 'Welcome Home Baby' balloon.
Whilst we're on the subject of food – stock up your freezer with some healthy meals before baby arrives – you probably won't feel much like cooking, and it'll be one less thing to think about.
Baby's routine
For your own sanity, it's never too early to start an evening routine for your newborn. Something like 'bathtime' 'feed with story' and 'bedtime'.
Obviously things don't always go to plan, but the earlier you can get babies used to a quiet evening routine (even if it means the 'bedtime' bit takes a long time, and only lasts a short time) it'll mean, in time, you will get your evening back, and the whole household will be more content as a result.
Stories? You may wonder why a baby would appreciate a story, but sitting in a chair feeding your newborn and reading a children's book can be a wonderful, calming and bonding experience, and a ritual which can last for many years ahead – it's also a chance to re-read some of your own favourites – "The Very Hungry Caterpillar" anyone?
Bathtime – quick tip – buy a gardener's kneeler pad – honestly, this will save your knees as you master the awkward 'lean over bath pose'.
You time
When baby does (finally) go to sleep in the day and or night, it is important not to spend all that time rushing about – some things can wait, (yes really) your body needs time to recover, and even five minutes of rest and calm will do wonders for your wellbeing. A happy parent means a happy baby.
Things go wrong
Remember - nothing is perfect, and no amount of tips and advice can solve everything all the time
Seek support and admit when things aren't great. Talk to your GP, midwife, health visitor, partner, friend, parent, fellow new parents, post natal group – don't try to be too brave, it's ok to feel overwhelmed, and helpless, it could be useful to remember the sage words of your own parents – "a problem shared is a problem halved".
Just like our changing bags, our PacaPod website is also packed with inspiration and help. Visit our blog pages for some invaluable advice from fellow parents, and professionals, you are on the most amazing and special journey, but remember, you do not need to feel alone.