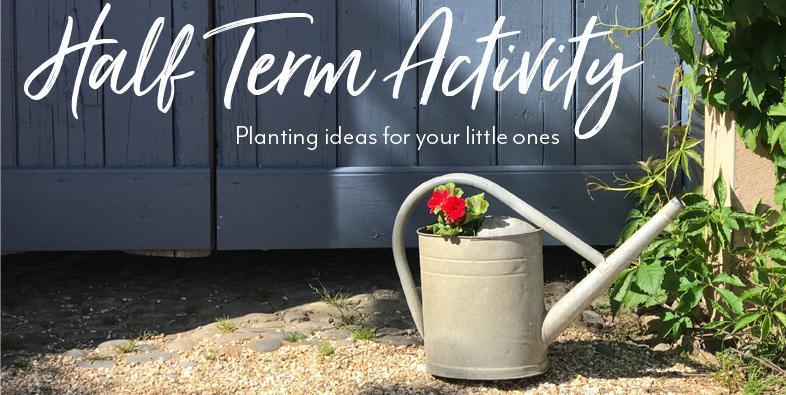 Here at PacaPod, sometimes we get away from designing our luxury baby changing bags and like to play, and with Half Term fast approaching, our thoughts are very much on activities to keep the little ones busy.
How about trying these cool and simple gardening ideas to engage your brood? These will keep them in touch with the natural environment, whilst also re-using and up-cycling.
Who doesn't love a cress head? So simple and easy to grow with virtually instant results, cress is packed full of vitamin C making the perfect afternoon activity not only fun, but good for your health!
Use old empty egg shells, egg cups or empty egg boxes, fill with compost, kitchen roll or cotton wool, water well and then sprinkle on the seeds. Sit back, and a few days later you'll be enjoying your very own cress. (Make sure you place in a sunny position, and keep the compost, kitchen roll or cotton wool moist at all times).
Alternatively create cress shapes or cress initials by sprinkling cress seeds on to a few layers of wet paper kitchen roll placed on a tray or plate. Keep the paper towel moist and place on a sunny windowsill.
For growing larger plants, flowers, and vegetables, re-use old pots, containers, jars (or... well, anything really), as inventive alternatives to the standard plant pot. Cuttings can be taken from your own plants (geraniums are particularly easy to propagate) or plan ahead and plant some seeds or bulbs. There's nothing more satisfying than watching plants and flowers grow even in the smallest of spaces.
Re-using otherwise defunct containers can create a really interesting display and will encourage inventiveness and creativity. And to make the activity last longer why not get the children to decorate the containers with paint or stick on collages, wobbly eyes, pompoms or anything that takes their fancy.
Whatever you decide to grow, and whatever you decide to grow it in, please send your photos to us here at PacaPod HQ – we'd love to see how creative you can be this Half Term!