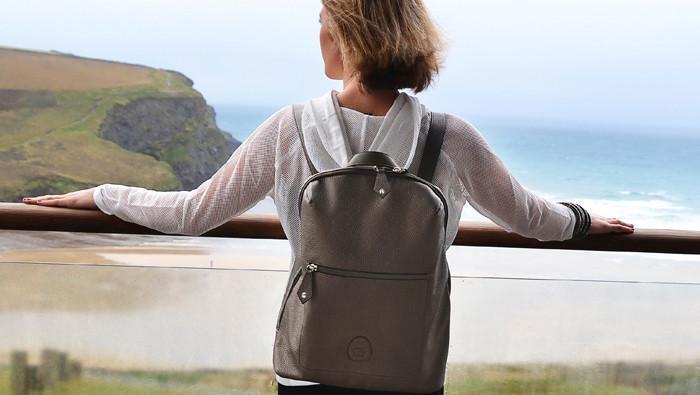 Our recently launched Travel Lite range has been designed with adventures in mind, ensuring that you stay organised, yet stylish, wherever you go!
We know that the thought of travelling with young children can be rather daunting, but to help you out, we have compiled a few handy tips that will help fill you with confidence, no matter where you wander this summer!
1. Pack your pod effectively – now whether you own a PacaPod or not, mastering the art of packing is essential for a stress free, organised holiday. We advise packing at least a few days in advance, and writing a list beforehand can be helpful with knowing what to pack. As well as this, make sure that your hand luggage is nice and organised to prevent any last minute panics at the airport. Our travel pod can be great for storing all your liquids in, and the spacious parent pocket in all of our bags is perfect for keeping essentials like passports, away from all of baby's essentials.
2. Research the baggage allowance – If you're flying to a destination this summer, this is exceptionally important if you want to glide through the check in.  Many airlines have different rules and regulations, so it's important to know what their allowances are regarding pushchairs, hand luggage and other potential additions to your trip.
3. Make the most of the baby products where you are holidaying – We all know how tempting it is to pack an outfit for every eventuality, or hundreds of nappies just incase, but we really advise to make the most of buying products when you get there. This quite often will save a few extra pennies, and allow you to pack more in your luggage!
4. Weather checks – It is very easy if you're off to a usually hot destination to just presume that it will be glorious sunshine the entire time you are there, and then to pack just t shirts and shorts because of this! However, we advise checking the weather before you go, just to be sure that you or your little one isn't going to be left cold or wet.
5. Allow extra time – obvious it may seem, but leaving extra time will really help you out when you're off on your travels. This may mean that you can grab some food at the airport, stop and stretch your legs on your journey or take in a bit of the wonderful scenery you are travelling through. It will also help to keep the whole family calm and happy if there are no panics that you might not get there on time!
- View the full Travel Lite range here