Bamboo Baby Muslin
$0.00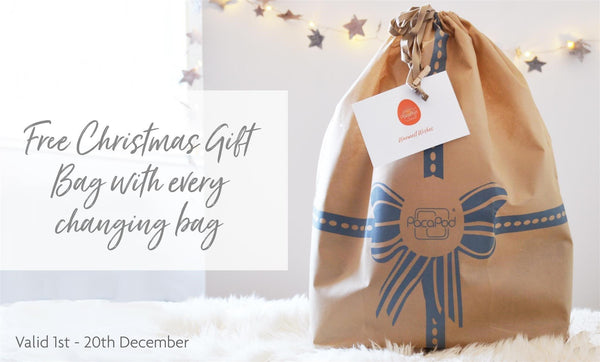 A bag like no other, made from silky soft bamboo, this beautiful breathable and absorbent baby muslin can be a luxury shroud to wrap your PacaPod up as a gift or turned into a keep sake bag. It can also be used as a wash bag in the washing machine to keep all your tiny baby clothes together OR (and this is the clever bit) you can remove the little orange thread and create a wrap to give yourself and your baby some precious privacy when feeding as a nursing cover, burb bib or lightweight blanket in the hotter days.
Our baby muslin bags/wrap are produced from 100% bamboo fibre.  We believe this is the most environmentally friendly option as Bamboo is a sustainable resource – fast growing with little intervention required in the growing cycle.  When processed into yarns for fabric production it gives a soft, smooth and durable cloth, perfect for putting next to your babies skin.
Your PacaPod baby muslin is exclusively from PacaPod, just for you and has been designed to keep you feeling in more control, confident and in turn helping you meet your babies needs as they adapt and grow through all the stages of growth.
100% bamboo
Water based print
Removable drawcord
Removable orange running stitch thread
Satin Orange logo branding
This is a baby muslin, wash bag, blanket & keepsake bag all rolled into one
Bag: 66cm x 55cm (extended to wrap): 66cm x 110cm
Weight 100g
100% bamboo - Water based print
Removable drawcord
Removable orange running stitch thread
Satin Orange logo branding
This is a muslin, wash bag, blanket & keepsake bag all rolled into one Bag: 66cm x 55cm (extended to wrap): 66cm x 110cm Weight 100g
Model and Singer Sophie Ellis-Bexter
US actress Odette Annable