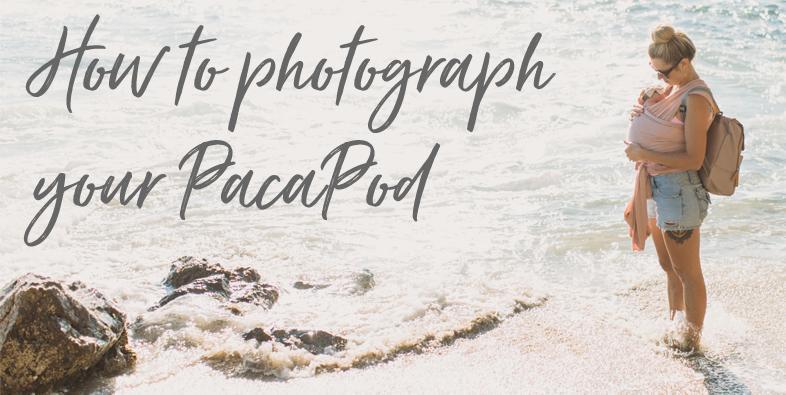 How to photograph your PacaPod
So many of you share such wonderful images with us on a daily basis of how you use and style your PacaPod, and we just love it! There's nothing better than catching those special moments as a family on camera, and its even better when you share them with us. So to encourage even more of you to share your snaps, we thought we would write a little blog about the best ways to photograph your PacaPod.
1. Show your bump – A woman's body is truly incredible for being able to create a carry a human for nine months, and we really believe in celebrating this incredible feat! So if you're a super organised mama and got your PacaPod well before your due date, do be sure to take lots of snaps of your bag and bump.
 Image: @nataliedarlingblog
2. Show your baby – Because they're really the star of the show aren't they? We're pretty sure adorable baby pics never ever get boring… and definitely not when there's a PacaPod in them too (but serious congrats to you if you can take one quick enough before baby wriggles!)
 Image: @meghannminiello
3. Show your pods – our pods are what make PacaPod truly unique to any other changing bag out there, and they're the thing that are going to stop you having a meltdown because you can't find any fresh nappies! There are so many handy pockets within both of the pods, and the best bit is they are all labelled so you know exactly what to pack where.
 Image: @leslietresher
4. Natural sunlight – There's no light better than a natural one for catching the perfect photograph, so head out in the sun or pop your bag next to a window to really get that professional finish.
 Image: @britthavens
We hope these little tips help when you next get your camera out, and do be sure to tag us in any pictures you may capture and use #pacapod. And if you don't yet have a PacaPod to photograph then be sure to take a look at our full range here!
Header Image: _ashley_noel_